News & Analysis
Now in its 30th year, GDC 2016 (Game Developers Conference) will encompass innovation on multiple platforms including PC, console, handheld, and even mobile. As usual, there has been a flurry of product announcements at GDC, but unquestionably, VR is the star of the show.
News & Analysis
James Bond's Spectre cost $250 million to make. These games cost more...
News & Analysis
LEGO Marvel's Avengers is a fun game, but one that can get repetitive very soon. It's a great game for kids, but others might have some issues with the game.
News & Analysis
Bored of stealing from Hollywood, the Indian movie industry seems to have now turned to our beloved video games.
News & Analysis
Except for a few boring simulation titles, the video gameworld is a crazy place to be. It is a land of fantasy, mystery, weapons, and more weapons. Here are some of the most ridiculous game weapons we have fired so far.
News & Analysis
Video games are fun, so are movies. However, interestingly, movie games tend to suck badly. Remember, Transformers: The Game (2007), Charlie's Angels (2003), James Cameron's Avatar: The Game (2009), Fight Club (2004), Independence Day (1997), and Iron Man (2008)? There's are several reasons why video games based on movie are a pile of garbage.
News & Analysis
After hours of staring into the blank space, we selected titles from different genre and time. So here is the list of video games, we believe shaped the industry.
News & Analysis
Any advocacy for gaming will get a nod of disapproval from many! Largely due to the "let's jump to the conclusion" panels that hold video games in bad light and responsible for health issues and violence. There are fundamental flaws in such arguments.
News & Analysis
The gaming industry has grown bigger than the movie business in terms of revenues. Here's a list of the worst gaming ads of all time.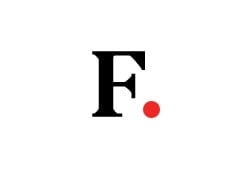 News & Analysis
Tech titans are betting big on the virtual reality. For those not in the know, unlike your regular TV or monitor screen, virtual reality headsets put you in the middle of the action. Off all its possible applications, virtual reality holds immense potential in the gaming industry.
News & Analysis
There are tons of games scheduled for release. So many, that there's a problem of plenty. You need not worry though, as we are listing out our favourite hand picked titles you should look forward to
News & Analysis
The absurdly powerful PS4 and Xbox One's ancestors had a humble beginning. In fact, the world's first gaming console did not even make it to the store shelves.