Shailender Singh
Gyan Chand Gautam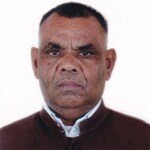 Somnath Bharti will be looking to score a hattrick of wins from Malviya Nagar Assembly constituency. After completing his MSc from IIT Delhi, he pursued a law degree from University of Delhi. Originally from Nawada in Bihar, Bharti ran an IT business in the 2000s, which as per media reports operated in the ?grey zone? and was allegedly unethical. Bharti's name is linked to company which alleged spammed websites and extorted money for directory services. However, he has denied any wrongdoing and blamed an associate for the dodgy business.

Bharti, who later practised at the Delhi High Court and the Supreme Court, entered public life during the Jan Lokpal movement. He is also a founding member of the Aam Aadmi Party. In 2013, he was elected to the Delhi Assembly from Malviya Nagar Assembly constituency, defeating Arti Mehra of the BJP by a margin of over 7,000 votes. In the next election, he improved his margin of victory, defeating Nandini Sharma of the BJP by nearly 16,000 votes.

Between 2013 and 2014, during chief minister Arvind Kejriwal?s 49-day tenure, Bharti served as the law minister. However, he gained notoriety in January 2014, when he and his supporters allegedly indulged in vigilantism against Africans accused of running a drug racket. He was also accused of assaulting and racially abusing African women during the raid. But his party denied any wrongdoing and backed him.

Bharti?s trouble have continued during his second term as legislator too. In 2018, he was booked for abusing a journalist during a TV debate. The journalist accused Bharti of insulting her, claiming that the former minister had told her to become a prostitute. Bharti has also been accused of perpetrating domestic violence against his wife. In June 2015, his wife, Lipika, had filed a complaint with the Delhi Commission for Women for allegedly subjecting her to domestic violence and trying to kill her.

other info
Self-income:
Rs. 6.4 lakh
Total income:
Rs. 6.4 lakh
Total Assets:
Rs. 1.4 crore
Self-Profession:
Lawyer & MLA
Movable Assets:
Rs. 42.5 lakh
Immovable assets:
Rs. 1 crore
Candidate Social URL:
https://twitter.com/attorneybharti
Liabilities:
Rs. 20.9 lakh
Candidate Affidavit Data:

Party and Candidate Wise Full Winner List