Online initiative by organisers of Jaipur Literature Festival and HarperCollins India to explore literature produced in Indian languages
Each of the eight episodes in the first season of Words are Bridges will start off with readings from works of Indian literature followed by a discussion between the author and translator.
Teamwork Arts, the producer of the Jaipur Literature Festival (JLF) in collaboration with HarperCollins India is set to kick-off a new online literary initiative, Jaipur Literature Festival – Words are Bridges, on 2 July.
With the aim of bringing together a range of literary wealth spanning over several languages, the first season of the series will explore writings in Indian languages and their English translations. Each of the eight episodes in the season will start off with readings from works of Indian literature produced in Bengali, Assamese, Hindi, Punjabi and Kannada, followed by a discussion between the authors and translators.
Among the literary artists who are a part of this initiative is the Bengali poet, Joy Goswami. In the session, Translating Joy, Goswami will be in conversation with poet and fiction writer, Sampurna Chattarji, and the art critic and cultural theorist, Ranjit Hoskote. Also a part of the line-up for the season is Rita Kothari in conversation with Vikrant Pande as well as Arupa Patangia Kalita, who will be discussing the beauty of Assam's landscapes and the devastating conflicts in the State with her translator Ranjita Biswas and author Aruni Kashyap.
Of the initiative which will see an interaction between different Indian languages and cultures, Namita Gokhale, the co-director of the JLF, said, "India's unique literary landscape, with its rich diversity and staggering multi-linguality, will be explored through a fascinating series of sessions that bring together writers, translators and commentators."
Jaipur Literature Festival – Words are Bridges, brought about by Teamwork Arts and HarperCollins India will be streamed online from 2 July, 2020.
Find latest and upcoming tech gadgets online on Tech2 Gadgets. Get technology news, gadgets reviews & ratings. Popular gadgets including laptop, tablet and mobile specifications, features, prices, comparison.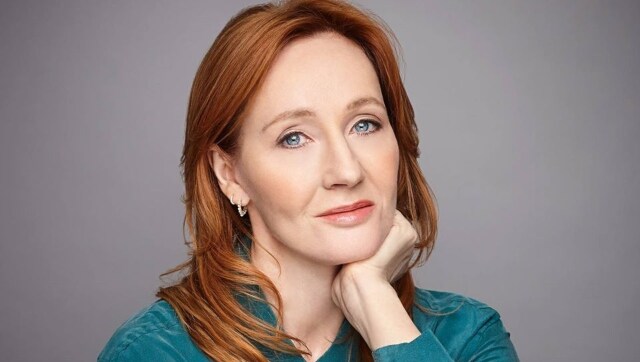 Lifestyle
The resignation by the four authors comes in light of the renewed criticism that JK Rowling had garnered after she wrote an essay in an attempt to explain her views on the transgender community which had previously earned her tremendous backlash on social media.
Lifestyle
In her recent translation of Chandrasekhara Kambar's Two Plays, Krishna Manavalli has carefully selected two representative works: Rishyshringa and Mahmoud Gawan.
Lifestyle
The Spanish publisher, Planeta, said in a news release on 19 June that Carlos Ruiz Zafón died in Los Angeles. It gave no cause of death, but Zafón was known to have cancer.