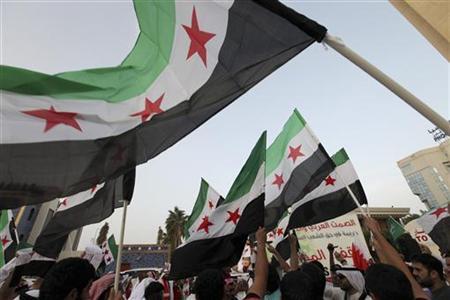 UNITED NATIONS (Reuters) - The U.N. Security Council will meet on Sunday at 2:30 p.m. ET (1830 GMT) to discuss the recent massacre in the Syrian town of Houla, which the United Nations has blamed on the Syrian government but Damascus says was due to a rebel attack, a council diplomat said.
At least 109 people, including many children, were killed in the Houla attack.
The council meeting was called after Russia rejected a French and British proposal for a statement condemning the massacre, diplomats said on condition of anonymity.
Moscow, which remains a staunch ally of Syrian President Bashar al-Assad, told other members of the 15-nation council that it wanted a briefing first from General Robert Mood, the head of the unarmed U.N. monitoring mission in Syria, envoys said.
(Reporting by Louis Charbonneau; Editing by Philip Barbara)
Published Date: May 28, 2012 00:00 AM | Updated Date: May 28, 2012 07:11 AM