Special to Firstpost
S&P CNX Nifty (5,190.60): The Nifty index continues to wander aimlessly within a narrow trading range. The price is now stretched to a point where a decision would be taken rather soon.
As highlighted in the attached daily chart of the Nifty, price is now at a crucial area of support which could put an end to this listless activity. If the support at 5,080-5,130 breaks, prices could cave-in and may test the next support at 4,850-4,900 zone.
If this support holds, the price could then dart back to the major resistance at 5,700. Rather than try to guess what the index is likely to do, it would make sense for a trader to wait for the price to play its card first and take a trading call thereafter.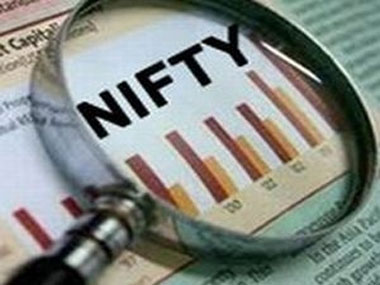 At this juncture, traders may avoid big ticket bets until the index conveys where it is headed. Until then the best course of action for traders is to do nothing.
CNX Bank Index (10,148.70): The chart pattern in this index is no different from that of the Nifty. Price is still confined to a narrow trading range which is a typically a precursor to a big move. The direction of this big move however is not clear as yet.
Traders and investors may wait until the price gets out of this range before committing fresh exposures in the banking sector. Long term investors willing to play the waiting game may use weakness to accumulate stocks such as Kotak Mahindra Bank, Punjab National Bank and HDFC Bank.
Ceat (Rs 109.55): The stocks from the automotive tyre sector have attracted buying interest and this stock is no exception. The price has been in an uptrend since mid-December and technical indicators suggest that the stock could rally to the major resistance at Rs 135.
Long positions may be considered with a stop-loss at Rs 101, for a target of Rs 135. While a fall below the stop-loss at Rs 101 would be a bearish sign, it would not invalidate the chances of a rally to Rs 135. The stock has to crack below Rs 95 to negate the bullish view.
Bajaj Auto (Rs 1,582.55): The rally in February failed at the key resistance at Rs 1,840, which was an early sign of weakness. The subsequent sequence of lower top and lower bottom indicates that the stock is in a downtrend.
Traders may consider short positions with a stop-loss at Rs 1,710, for a target of Rs 1,400. Existing investors may also contemplate trimming exposures by taking part profits.
(The views and recommendations featured in this column are based on a technical analysis of historical price action. There is a risk of loss in trading. The author may have positions and trading interest in the instruments featured in the column.)
Published Date: Apr 28, 2012 11:29 AM | Updated Date: Dec 20, 2014 17:27 PM