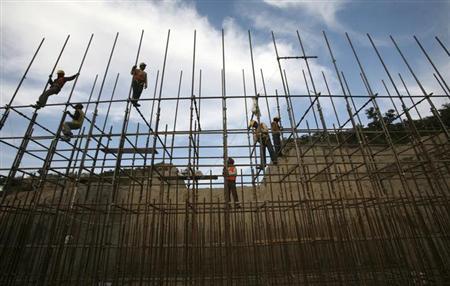 NEW DELHI (Reuters) - India's infrastructure sector output slumped 2.5 percent in February from a year earlier, government data showed on Monday, in a sign Asia's third largest economy has yet to escape from the worst slowdown in a decade.
Infrastructure output for eight sectors -- coal, crude oil, oil refinery, natural gas, steel, cement, electricity and fertilisers -- grew at an annual 2.6 percent in the April-February period compared with 5.2 percent a year earlier.
The infrastructure sector accounts for 37.9 percent of India's industrial output.
(Reporting by Matthias Williams; Writing by Manoj Kumar; Editing by Frank Jack Daniel)
Published Date: Apr 02, 2013 05:15 AM | Updated Date: Apr 02, 2013 05:15 AM