Prithvi Theatre Festival: Look forward to these five brand new regional plays
"Remember, remember the 3rd of November."
It's not quite the Guy Fawkes chant; but if you are a Bombay theatre-wallah, that date sticks in your head. It is the birth anniversary of Prithviraj Kapoor and therefore marks the beginning of the annual Prithvi Theatre Festival.
The festival is a regular fixture on the city's cultural calendar for over three decades, which I have been attending since I was in half pants. Some of my earliest memories are of falling asleep during some of the greatest theatre being staged. Not because it was boring, but because at six or seven years old, I barely understood a word.
That all changed once I entered college.
In 1997, the festival brings down a show from Poland called Carmen Funebre. Again, I don't understand a word. Except this time I'm riveted, moved and flabbergasted. And I'm hooked.
And since then, I remember the 3 November.
The Prithvi Theatre Festival is often a caffeine boost, which the city's theatre scene needs each year. In previous years, it has been theme-based. But now it features brand new work by the senior groups who are synonymous with the venue. Perhaps because of the safety that a festival opening offers, the shows tend to more cutting edge than the regular premieres that the groups do. In the last few years, more events have been added, including talks with experienced performers, short works-in-progress and even some previously unseen work. So as this year's festival kicks off, here are five brand new plays to look forward to.
Dhumrapaan (Hindi/English)
When: 6 November, 2016
Time: 6 pm, 9 pm
It's always fun when collaborations occur. Adhir Bhatt and Akarsh Khurana have been instrumental in the success of Akvarious. However this time, they team up to respectively write and direct a show for new troupe D for Drama. Collaborations like these bring different talent pools together creating different dynamics than what we are used to. So Hindi theatre regulars like Kumudh Mishra and Subhro Barat get to work with two of the As of Akvarious, and we get to witness the magic.
Dhumrapaan, as the name suggests, is about smokers. Set in a smoking area of an office building, it is about all the mundane conversations that occur on the smoke break. It is sure to have all the calling cards of these four fine gents — incredible comic timing, strong staging, bizarre life observations and a macabre sense of humour. Throw in an appearance from the incredibly talented Siddharth Kumar, and this promises to be a great evening out. The theatre fraternity though might be more interested in how they do a play about smoking in a venue that forbids it. Guess that's why it's called the magic of theatre.
Meghani Sarvani (Gujarati)
When: 9 November, 2016
Time: 6 pm, 9 pm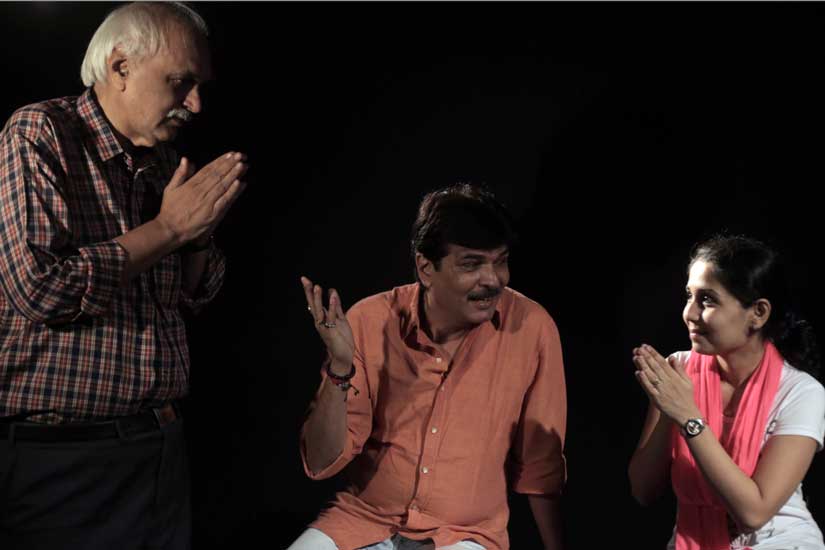 This one you have to watch because of Utkarsh Mazumdar. His presence on stage is mesmerising and his comic timing is impeccable. I'm not too fluent in Gujarati, but he still has me in splits with each of his performances. This time around he also dons the director's hat. However, there are other reasons to go catch this. Firstly, because it's a musical and that's always uplifting. Secondly, because it tells the true story about the multi-talented Zhaveri Meghani. And finally, because it is a niche production, it's unlikely to run very often or for very long. Therefore catch it now before it vanishes.
Shakespearacha Mhatara (Marathi)
When: 10 November, 2016
Time: 6 pm, 9 pm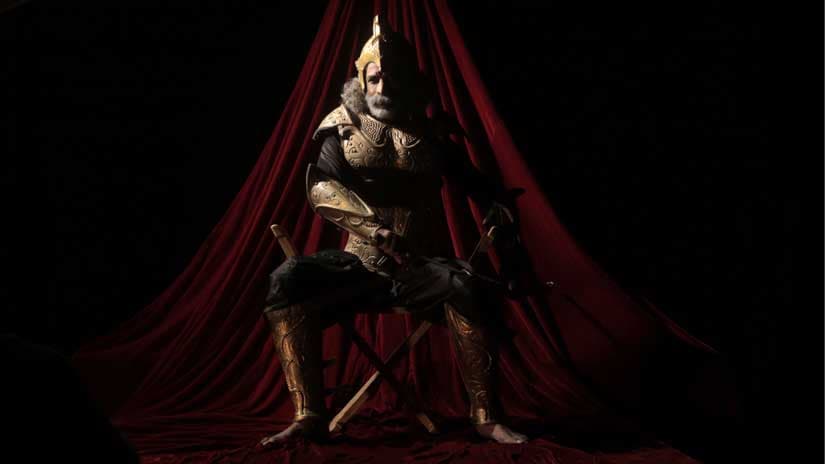 William Shakespeare and Makarand Deshpande are two playwrights with plenty in common — long plays, frequent soliloquies, bizarre situations, and precise human insight. Their worlds finally collide in this production, where Marakrand adds his own unique take to King Lear. Expect a mind-bending experience that is likely to be dense, uplifting, incomprehensible in parts and yet, a great evening. The show is also unusual because Makarand doesn't normally write in Marathi, often preferring Hindi. Ansh, the theatre group, are also known for ad hoc decisions about which of their plays survive and which ones close. So there is a strong possibility this might not have too much of a run outside the festival.
Toye (Hindi)
When: 11 November, 2016
Time: 6 pm, 9 pm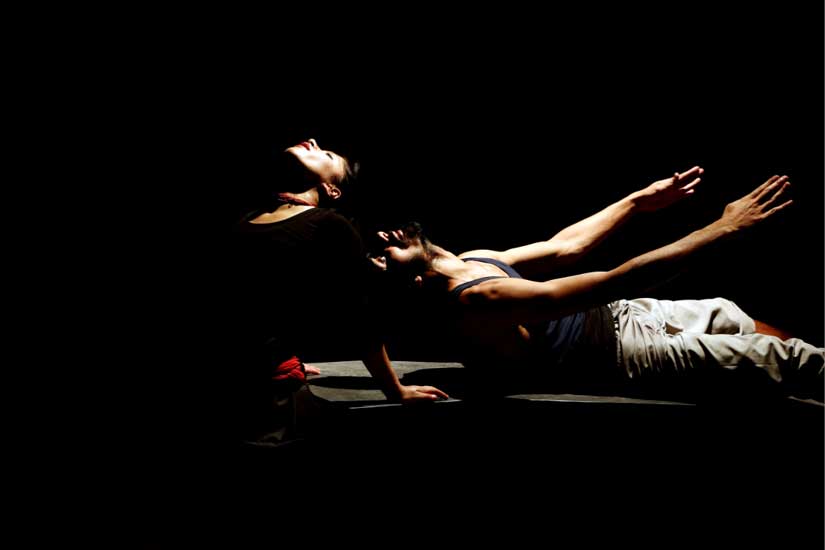 Jyoti Dogra is a strange theatre maker. Her work is always visually interesting and physically arresting, even if not entirely relatable. Her source material has usually been her own inspiration, be it in Doorway or Notes on Chai. That's why Toye makes for such an intriguing production, because as an artist she is challenging herself in two ways. Not only is she is taking a well-established plot, Girish Karnad's Agni Aur Varsha, and devising a performance around it, she is also working with a group of actors. Her earlier one-woman shows have always been self-directed, so it will be interesting to see how her keen eye uses other actors create her vision in this one. This production is likely to be the most experimental of the line up at the festival; and might just be an insight into what the future trends of theatre will be.
Chuhal (Hindi)
Where: 12 November, 2016
Time: 5 pm, 7 pm, 9 pm.
Before his film success in Kai Po Che, Manav Kaul was one of the freshest and most prolific voices on the theatre circuit. His Shakkar Ke Paanch Daane brought poetry back into Hindi theatre, and his Laal Pencil, took him from simply writer-director to creator of a unique performance language. Thanks to his hectic shooting schedules, his presence has been missed. What makes Chuhal even more enticing is the presence of NSD legend Robin Das in the cast list. The city has not seen anywhere enough of this actor. Most will recognise him only as Uncle the ice cream wallah from an Airtel TV commercial, but he is so much more. While the play's title means 'a playful conversation', there is sure to be Manav's trademarks of deeper allegory, great human insight and best of all, poetic language.
Many of the plays from the festival are likely to dominate the theatrescape over the next twelve months. Yet, there is something different about catching a show at a festival and particularly at its opening run. This year's festival decor theme is butterflies, and you can't help but feel uplifted as you enter the venue under a sky full of them. That creates energy in the audience that is markedly different than during a regular performance; almost buzzing with human electricity and anticipation. While a regular show is an 'evening out', a festival performance feels like a celebration, both for viewer and performer. That's why a festival experience, feels that much more… well, festive.
Published Date: Nov 06, 2016 12:35 PM | Updated Date: Nov 06, 2016 12:40 PM