Only Much Louder: How the NH7 guys made it all happen
By Ankush Chibber
It's been 14 years, but Kuvar Udawat remembers the day very clearly. A marketing consultant, Udawat is telling us of one hot August day in his hometown of Gwalior, when he and his friend Ankit bunked school half way through the day and sprinted home, making a detour only for the local book depot to pick up some empty 90-minute TDK cassettes.
Throwing down their bicycles in the driveway of Udawat's home, the two rushed to the TV room and hooked up the Aiwa music system, his Class 10-passing gift, to the television. Cassettes popped in and Channel [V] tuned to, the boys pulled in their chairs, the kinds you can only find at a civil servant's home, right in front of the tube and waited for Woodstock 99.
One of the largest musical festivals to have ever been organized, Woodstock 99 was the '90s take on the famous 1969 edition of the Woodstock festival. Organized in upstate New York, the festival attracted over 200,000 music fans, who came from all over the US and abroad. In all, there were three stages and concert spaces erected at the festival grounds, a former air base, including one specifically for emerging artists. The entire setup resembled a mini-city, complete with a small police force, 15-feet high walls and ATMs.
Back in Gwalior, the two boys watched (and recorded), with bottles of Citra in their hands, the four-day extravaganza that was edited into a two-hour program.
Udawat remembers that the likes of Jamiroquai, Live, The Tragically Hip, Fatboy Slim, Metallica, Counting Crows, Moby, Everlast and Elvis Costello played at the festival. You could stretch the truth a bit, he says, to state that almost everyone you could call a star in that decade's music scene, played at Woodstock 99.
As the two sat in open-jawed amazement, Udawat remembers the 17-year-old him thinking that as long as he lives in India, THIS would be the best music festival he would ever see.
Changing the game
At age 31, Udawat is willing to change that decision. In 2011, he attended in Pune what was the second edition of the NH7 Weekender—a three-day multi-artist music festival that began in the same city in 2010, but whose latest avatar will see it travel across four cities in 2013 including Delhi, Bengaluru and Kolkata.
"Everything felt international. Right from the ticketing to the way the volunteers behaved with you. The wrist bands, the F&B, the different stages, the artists…somebody finally got the brief spot on," says Udawat, who in the meanwhile has attended many concerts in India, some he would like to forget.
The Weekender, which is now perhaps THE music festival in South Asia, is unique in the sense that its core is made up of original independent music or indie music—not Bollywood, not Indipop and not regular pop from elsewhere. Last year, 45,000 people attended the NH7 Weekender in three cities.
It has featured independent acts from India and abroad including headliners such as English singer and composer Imogen Heap and British act Asian Dub Foundation. The festival has also broken many acts in India like The Manganiyar Seduction ensemble last year.
But that is not all that Only Much Louder (OML), the firm founded by CEO Vijay Nair, along with Co-Founder Girish 'Bobby' Talwar, is doing. Started with no more than a year's commitment and a small home office, OML has all its fingers in the pie that is India's music scene.
Apart from the Weekender, it has multiple properties under Motherswear, the festivals division, including A Summer's Day, which saw them bring in American crooner Norah Jones and Invasion Festival, an electronic music event. It also does one-offs, like the one that saw them bring in house music star David Guetta. There is also a college outreach program, where it is taking bands to the smallest of college festivals across the country—making something like the Carnatic rock band Raghu Dixit Project playing at a college fest in Guwahati a reality. It has an artist management agency, The Syndicate, where it manages top Indian acts including Swarathma, Karsh Kale and Midivial Punditz. Its production arm, Babble Fish Productions was behind The Dewarists, an acclaimed music reality show on
Star World and MTV's Sound Trippin' as well as branded web content like Eristoff's Bring On the Night. Its editorial arm,
NH7.in, is a platform for indie music and alternative culture that covers everything from new music to graphic novels. There is also a tech arm under NH7, where the company has launched inTown, a hyper-local app focused on food, culture and nightlife.
The sum of all of the above is slowly making OML the go-to firm for brands that want to tap a demographic that brands and companies so desperately pine for—India's young and mobile.
"The big difference between us and anyone else who has worked in India's music scene is that brands are getting us," says Nair. "Brands are understanding how music is a sublime and understated way to reach the urban young. And there is no one better out there than us who can do that."
Nair, 29,believes that OML has had that bit of luck needed in getting any business off the ground. "I think brands have changed because people at these brands have changed. It's in line with how our society has evolved," he says, revealing that OML currently works with 30 brands.
Talwar, 34, who is on a one-year sabbatical, agrees. "We have supporters within India Inc who get what we have been trying to do in indie music." According to Nair, there was a time that people at the front would tell them that their boards would not invest in something like indie music. "Today, the same boards are asking them why they aren't? Why aren't they doing something like The Dewarists or Sound Trippin'? That music is a gateway to India's young is a reality that they are waking up to."
The money has woken up too. Not too long after that Weekender that Udawat attended, US-based media and entertainment firm The Chernin Group (TCG) picked up a 49.9 percent stake in OML in April 2012 for an undisclosed amount through its Asia-based investment arm, CA Media. TCG comes with a global pedigree of having made several strategic investments in US-based companies like Pandora, Tumblr and Flipboard as well as producing TV shows like New Girl and movies like Oblivion and The Heat. In India, via CA Media, TCG also has a 49 percent stake in production firm Endemol India, says Rajesh Kamat, CEO of CA Media.
"OML sits in a space that sees a significant overlap between music and youth. And it covers all bases in this space. These guys do everything…have four or five revenue streams from music and are moving towards becoming a full service agency that commands a captive audience," says Kamat.
This funding has given the firm, whose early roots are in a couple of young chaps' passion for original indie music, the muscle to give established firms more than a nudge in the back when it comes to reaching out to India's most valuable demographic.
Drop and Turn
At the turn of the century, Nair was following our society's brief for young middleclass men to the letter. He had enrolled himself at Mumbai's Sydenham College and a life in corporate India could not have been more than five years away. But in the way it happens with college kids in Mumbai more than kids from other cities, Nair found himself in pursuits far away from roll calls and submissions.
"After a short stint at Procter & Gamble, I was working at this online magazine called Gigpad. It was like a networking portal for Indian music fans and I had this writing role for which I had to travel across the country following bands and their gigs. But I never really wrote anything and graduated more towards the marketing and networking side of things," he says. In his time at Gigpad as well as before and after, Nair saw a lot of concerts and shows up close. He could see the lacuna in the supply side, if you could call it that, where the bands were unable to control little else outside the music they made. He realized that with the right amount of planning and management, the business of making indie music could be made more feasible. The gigs were happening, Nair saw, but bands were either being wrangled out of their due in cash or kind by organizers or not getting the right kind of gigs. Some others just did not have the time or the inclination to go about anything remotely close to planning.
Eventually, Nair got to know one of these bands well enough to ask if he could manage them—Acquired Funk Syndrome. In about three months of doing that, Nair knew that he had found his calling—he dropped out of college to manage bands as a fulltime gig.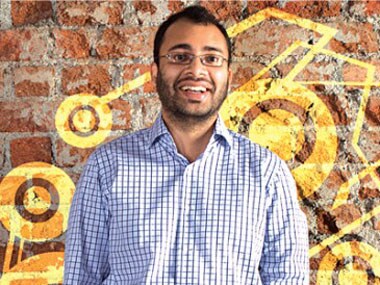 "I thought I will drop out for a year to begin with but then I started managing other bands and it just started rolling from there. It wasn't like I learnt anything at college," he says.
To the suit and perhaps the person who watches too much Entourage, the job of a band manager may seem all glamorous, high paying and all boardroom negotiations. But the reality in India was and is very different. "There was nothing as artist management back then. I did not have a pitch. Everyone was just glad that there was someone to sambhalo [take care of] things," he says. One year after Nair started managing Acquired Funk Syndrome, he also came on board as the manager of popular Bombay-based rock band Zero. Here he met Talwar, the band's lead guitarist and a lawyer by training, who had been managing the band. "I was thankful as doing both the roles was too taxing for me anyway," says Talwar, who tells us that over time, the two became good friends and better colleagues.
In 2003, Nair made the big breakthrough in his small but fledgling artist management career. He approached Pentagram, arguably India's most popular rock band, whose front man is the singer-producer Vishal Dadlani. Nair met Dadlani as a young novice but he clearly saw much more in Nair as he signed with him at a time when the band was far ahead of the rest of the pack—a big catch for the young artist manager. Incidentally, Dadlani also joined Nair later, partnering with him in the festivals division.
Stepping Up
The year 2004 marked the beginning of what is now the modern Only Much Louder firm. Nair and Talwar had been chatting about how there was much more to do in the indie music space—the latter's legal training was adding the right sort of value to the discussion on structuring, scaling and growing a business.
Nair believed that most people on the business side of music were in for the short term and not invested enough to understand the benefit for all in building an ecosystem. The indie music scene was flat and to both, there seemed that a lot more could be done—record labels, radio, magazines and festivals. More importantly, Talwar says, they knew what they did not want to get into.
In the beginning, Talwar tells us, they had decided to give it a year of their lives. Talwar joined Nair at the cusp of leaving for the US to pursue a legal career there. Standing in his house in the suburb of Shivaji Park in Mumbai, he reveals that this was OML's first office.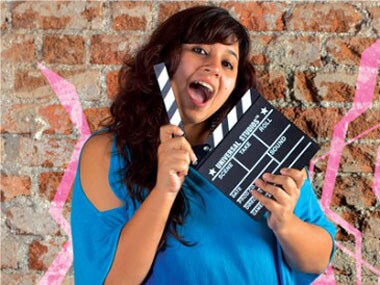 "It was Zero's jam pad first, became the OML office after that and is now my home again," he says. Although, most days, the two would be working out of their bedrooms.
Talwar also tells us how at most times, when bands would be playing in Mumbai, Nair would host them in his home in Malad—he and the bands would be eating the same home-cooked meals. Around this time, two other people joined in—Samira Kanwar, Director, Content at OML who handles Babble Fish Productions and Neysa Mendes, who still works for OML's PR front from the outside. OML was also at that time sharing the office with another couple of entrepreneurs, who joined OML a little while later.
In the beginning, they did not have any major work on the music front to sustain a company. So while they managed artists and were building a scene, Talwar says that they did something as mundane as newspaper sampling even as Kanwar did a couple of corporate AVs. "We were pretty clear that we wanted something to keep the revenue flowing as we built the scene. Mind you, we did such a damn good job of the sampling [for Hindustan Times] that others like The Economic Times and DNA wanted us for annual contracts," says Talwar.
Even though the work was chaotic and a headache, in Talwar's words, the detailing and effort put in by the team showed the two the genetic map of what the bigger OML organization would be like.
The Beating Heart
The big in the bigger OML organization is the beating heart of the firm—the people who work there.
Though it has moved to a bigger space recently, it retains the heart and soul of that company in Shivaji Park. The office space, in a converted mill area, for example, does not have anything clearly marked out as cabins for the management. If anything, there seem to be more meeting areas and common spaces— much work is done on sofas as in the few cubicles. The meeting rooms and conference tables are the busiest areas in the office.
Also, employees move about freely, there is no dress code, there are no timings and there are no conversations that point to a steep hierarchical culture. Asked if OML is more hub-and-spoke collaborative and less a modern organization, Nair does not disagree. This is evident in how it is very difficult to nail down the designations and roles of those who work there and the way hiring happened in the early days.
People, says Nair, came in primarily on one common thread—they were passionate about Indian indie music like he and Talwar were. People like Arjun S Ravi, Co-Founder of NH7.in, who came in after his indie music blog merged into OML in 2010. People like Dhruv Jagasia, once the manager of well-known fusion band Indian Ocean, who is now OML's Festival Director. People like Shreyas Srinivasan, a techie by training but a bigger indie music fan, who today heads OML's digital foray and is also a Co-Founder at NH7.in.
"I wanted to do many different things. So I looked for people who could do things I could not. But I wanted people who loved independent music first," he says. Of him being the hub, Nair says, "I give an absolute free hand to everyone. My job is to bring it together and do good business."
That Kanwar attests to. "He does not interfere with what we do on a day-to-day basis. But he has this way with people…this uncanny ability to push you in the right direction without you knowing it. I think that was the way he tricked me into working with him as well," she says with a hearty laugh. Talwar explains the culture further when he says that the difference in the way they do festivals and the way others do them boils down to the people. "It's about how deeply you think about it. When we did the sampling bit, we went into the tiniest details. When we did the festivals, we were just plain paranoid," he says, explaining that they went down to things like what artists will eat after sound check and what material should the wrist band be made of.
"Each and every one of us got into the details and for that, what we needed was for everyone to be equally emotionally invested. What we did not need was a stark hierarchy. It does not work in such a business. This kind of passion cannot flow down from the top. It has to work as a collaborative," he says.
One former employee, who came from a mainstream media network and has gone back to it for personal reasons, agrees. "It's freer, relaxed, collaborative nature can be unnerving for some. However, I found it empowering. The level of responsibility given at each position is higher than in a similar position elsewhere."
The Strings
But even a collaborative needs process and structure. This is where Ajay Nair, Vijay's elder brother and CFO at OML, came in. A former consulting and private equity professional, Ajay is first to admit that he knows nothing about music. "That probably helps," he quips.
Ajay says that he came in a little about three years ago when Nair discussed with him his plans of scaling the business. "I came and handled the business side of things as Vijay went about building our festival properties," says Ajay, who was also instrumental in raising funds.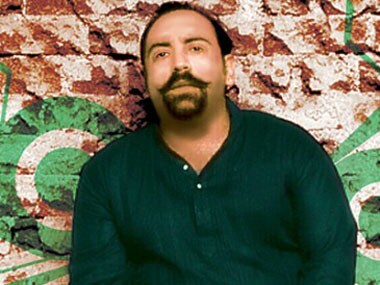 We ask him about the latest round, which has seen almost half the company's equity go to CA Media, and how it's an unusual move for a promoter to do so early in a business' lifecycle. "I agree that it is not preferable for young entrepreneurs today to give away so much equity early on," he says.
"But we were very clear that we wanted to scale fast. This is a fast moving business where things change very quickly. We were ready for the trade-off. The funds have allowed to us to keep pace and invest in technology and people," he adds. Moreover, the investment has given OML another valuable—international access. CA Media's Kamat tells us that his firm is not a PE firm in the regular mold. "We are investor-operators. We are leveraging TCG's international network for OML and it is helping in things like bringing international artists," states Kamat.
Talk about revenue streams and the younger Nair says that it's an even 50-50 split under OML's new company structure of two divisons—OML Content (Babble Fish, NH7) and OML Live (The Syndicate, Motherswear, college festivals).
"I do not know how content will evolve three years from now but I am pretty sure the Live division would continue to thrive. People will always buy tickets and watch concerts," says Nair, who reveals that revenues have grown from Rs. 80 lakh to over Rs. 50 crore in just four years. He's now hoping for a 50 percent growth this fiscal.
Coming Soon
Festivals are an interesting beast for the OML crew. While they are the bedrock on which the company has built its reputation, there is also the issue of it taking too much out of them for too little.
First, there is the issue of man-hours. Secondly, Ajay tells us that the costs of holding a concert are monumental, where artists' costs alone can make up for 80-90 percent of the total costs. And then, he says, a bad year can never be far away. "If sponsors are affected by macro reasons, there is a spillover for us," he adds.
One of the key things that the OML team is looking at is how far ticketing can sustain their festivals—a norm in the western world. The Norah Jones event in Mumbai in March this year was an experiment of sorts to this end where they looked at ticketing to sustain the event.
While ticketing did not fully pull the event on its weight, Ajay says that there were enough takeaways to point towards a healthier future. "We have multiplexes that charge up to 500 bucks for a movie, so it is not as if the habit to spend is not there. More and more people will eventually pay for a great act, a great venue and great organization."
What Ajay says are uncontrollable for them are things like regulations, the local administration and rogue events that can affect the entire ecosystem. "When Metallica's 2011 concert in Delhi got cancelled, it created this environment in Delhi where people did not expect any event to happen till it did," he says.
Nair says that they have thus tried to de-risk the business a lot. "We have revenue spread across the board," he says, adding that they are working on more content, branded and non-branded, for web, mobile and television as well as smaller live properties that will allow them to build a healthier business.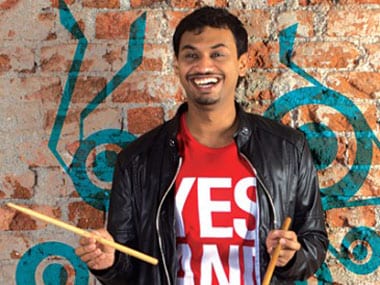 The ideal environment that OML is aiming for, NH7's Srinivasan explains, is being the one source for all things cool as far as the urban young go. "We want them to spot an OML event on the inTown app, read about it on the NH7.in platform and then book the ticket from NH7 as well. That is what we are gunning for," he says.
Predictably though, this one all- encompassing aim cannot be achieved without a few grumbles from the industry. "I understand that. Till sometime back, we were the cool kids. A community and not an industry. We are still a community but we are changing the way people did things and that is unnerving some of them," says Talwar, adding that he wants and welcomes more competition. "Before we came, there were no artist management agencies or festivals. Now there are 50 such agencies and 20 such festivals. But I want 10 more festivals and 50 more agencies. The ecosystem must grow more for everyone to grow," he adds.
What has surprised people, however, is some indie artists coming out against OML. A well-known indie music duo and some others have said that OML holding all the strings is not healthy—that they have monopolized the industry over the last few years. Nair shakes his head when we tell him that. "Monopoly? It took us 10 years to make something that sustains and supports indie musicians. The reason we did great festivals is because we came from the artists' side," he says.
When we repeat what some bands are saying—about a possible conflict of interest in OML managing bands and holding the biggest music properties—Nair points to their most popular content property. "Of the 20 artists on The Dewarists, only five were from our roster. How can we bad for artists…any artist?" he says. "The only time I ever had a monopoly was when I started out. I was the only artist manager in India."
This story was first published in Entrepreneur India.
Published Date: Aug 21, 2013 13:34 PM | Updated Date: Aug 21, 2013 13:35 PM