Is there going to be a Dil Chahta Hai 2.0 starring Alia, Shraddha and Parineeti?
Dil Chahta Hai, the 2001 classic about three friends, struck the right chord with the yuppie generation and has become a cult film emphasising the importance of male friendship and bonding ever since.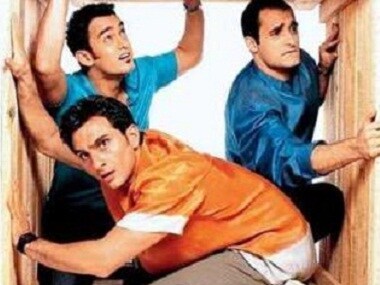 Farhan Akhtar might be making a sequel to the our favourite millennial film — but with an all girls cast.
In a 2015 chat with HT Café, Alia Bhatt expressed her desire to work in the sequel to Dil Chahta Hai (2001), along with her contemporaries, Shradddha Kapoor and Parineeti Chopra. She had said, "Pari (Parineeti), Shraddha and I should work in the sequel to Dil Chahta Hai as three friends. I think that's a superb idea. It will be so much fun."
In another interview in August 2016 Farhan Akhtar had said, "I thought, 'Let me add something to go along with my Don 3 and Zindagi Milegi Na Dobara 2 [queries].' Now, I will just keep throwing out [stories about my] sequels (laughs). It (a sequel to DCH) is something that I would like to do. I actually mentioned this earlier this year too. It is too early to say if anything is happening or not, only time will tell. I have a lot on my mind about the sequel, but I don't know what to say about when it is going to happen."
In a new interview, after tweeting about the possibility of the sequel, he told HT Café. "Through you guys, I got to know that Alia wants to do a DCH part 2 with Shraddha and Parineeti. That [thought] stayed in my head, and I am thinking about it very strongly, but this time with three girls [as the protagonists]. We will see how it goes," he says.
He also went to tell the daily if he had set out a deadline for the sequel. He said that the details for the Dil Chahta Hai sequel haven't been charted out it, it was definitely happening. The director/actor was concentrating on his two acting commitments  — Lucknow Central and another project.
Published Date: Nov 07, 2016 17:06 PM | Updated Date: Nov 07, 2016 17:06 PM